The Importance of Honesty in Life
Have you ever heard of the phrase «Honesty is the best policy»? Most probably, you have. This is one of the most commonly used phrases in the world, and it is one that holds a lot of wisdom. Honesty is one of the most important traits that you can cultivate in yourself, and it is also one of the crucial factors that can lead to success in life. In this article, we will discuss why honesty is the most important trait you need to succeed in life.
Honesty Fosters Trust
One of the most significant reasons why honesty is such an essential trait is that it fosters trust in relationships. Whether it is in your personal or professional life, trust is a fundamental aspect of human interactions. When people know that they can trust you, they are more likely to confide in you, work with you, and take you seriously. On the other hand, if people think that you cannot be trusted, they will be more likely to distance themselves from you and avoid working with you.
Honesty Builds Reputation
In addition to fostering trust, honesty also plays a critical role in building your reputation. Your reputation is what people think and say about you when you are not around. Cultivating an honest and trustworthy reputation is instrumental in attracting people and opportunities in life. If you have a reputation for being dishonest, it will be tough to find people who want to work with you and opportunities that come your way.
Honesty Helps You Learn from Your Mistakes
Another vital aspect of honesty is that it helps you learn from your mistakes. When you are honest with yourself and others, you can take accountability for your actions and learn from your mistakes. This is an essential part of personal and professional growth. If you are not honest with yourself, it is difficult to acknowledge where you went wrong, let alone take corrective actions.
Honesty Encourages Learning and Growth
Honesty not only helps you learn from your mistakes but also encourages continuous learning and growth. When you are honest with yourself and others about what you know and don't know, you open yourself up to possibilities for learning and growing. You can learn from others and challenge yourself to improve in various aspects of your life.
Honesty Leads to Better Communication
When you are honest in your communication, it leads to better relationships and understanding. Honesty fosters an environment of trust and transparency, making people more likely to communicate openly and honestly. This can lead to better collaboration, teamwork, and ultimately, better results.
Honesty is the Foundation of Integrity
Integrity is the consistency between your words and actions. Honesty is the foundation of integrity. Without honesty, it is challenging to maintain integrity in your personal and professional life. When you make a commitment and keep your word, you are demonstrating integrity. Honesty is the key to following through with your commitments and keeping your word.
Tips for Cultivating Honesty
Now that we have discussed why honesty is essential, let's talk about how you can cultivate honesty in your life:
Be truthful
Start by being truthful with yourself and others. Speak the truth even if it is difficult or uncomfortable. When you build a reputation for being truthful, people will respect and trust you.
Accept responsibility for your actions
Take ownership of your actions, whether they were good or bad. Instead of blaming others, take responsibility for your outcomes. This will help you develop a sense of accountability, which is an integral part of honesty.
Practice transparency
Communicate openly and transparently with others. This means being straightforward, candid, and clear in your communication. Transparency helps build trust and fosters a sense of honesty in your relationships.
Be consistent
Be consistent in your words and actions. When you make a commitment, follow through with it. When you say you will do something, do it. Consistency reinforces the importance of honesty in your interactions with others.
Surround yourself with honest people
Surround yourself with people who value honesty and integrity. By being around honest people, you will learn from their actions and values and be inspired to embrace honesty yourself.
Conclusion
In conclusion, honesty is an essential trait that can play a significant role in your personal and professional success. Whether it is fostering trust, building a reputation, or encouraging learning and growth, honesty is the key. By cultivating honesty in your life, you can build stronger relationships, improve communication, and foster a more positive outlook on life. Remember, honesty is the best policy, and it is never too late to start embracing it in your life.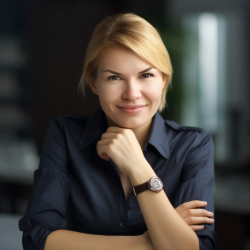 Últimas entradas de Emily Collins
(ver todo)