In today's interconnected world, financial inclusion has emerged as a crucial aspect of empowerment and social progress. Breaking down the barriers that prevent individuals and communities from accessing financial services is not only a matter of basic human rights, but also a catalyst for economic growth and poverty reduction. In this article, we will discuss the importance of financial inclusion, the barriers that exist, and how we can work towards a more inclusive society.
The Significance of Financial Inclusion
Financial inclusion encompasses the accessibility and availability of a wide range of financial services to individuals and businesses, including access to banking, credit, insurance, and payment systems. It is crucial because it allows individuals to participate fully in the economy, helping to build assets, manage risks, and improve their overall living standards. Additionally, financial inclusion has a positive impact on social and gender equality, as it provides opportunities for women, marginalized communities, and rural populations to actively engage in economic activities.
Barriers to Financial Inclusion
Despite the recognized importance of financial inclusion, numerous barriers persist that prevent people from accessing financial services. These barriers can be categorized into social, economic, regulatory, and technological factors:
1. Lack of Awareness: Many individuals, particularly those living in rural or low-income areas, lack awareness about the benefits and availability of financial services. They may not understand how accessing these services can positively impact their lives or may have misinformation about the risks involved.
2. Limited Physical Access: Physical access to financial institutions is a significant obstacle, especially in remote locations. The absence of banks or ATMs nearby makes it difficult for individuals to reap the benefits of financial services, leading to exclusion from formal financial systems.
3. High Costs: The cost of obtaining financial services, such as account maintenance fees, banking charges, or transaction fees, can be prohibitive for low-income individuals. These costs make it challenging for them to save, invest, or access credit, further perpetuating the cycle of poverty.
4. Poor Financial Literacy: Lack of financial literacy and education is another significant barrier to financial inclusion. Without the necessary knowledge and skills to navigate the complexities of financial systems, individuals are less likely to utilize and benefit from financial services effectively.
5. Discrimination and Exclusion: Certain sections of society, such as women, ethnic minorities, and migrants, often face discrimination and exclusion from financial services. This exclusion exacerbates existing inequalities and hampers social and economic progress.
6. Insufficient Regulation: Weak or inadequate regulatory frameworks can also hinder financial inclusion. Excessive bureaucratic procedures, cumbersome paperwork, and lack of licensing for alternative financial service providers can discourage individuals from engaging with formal financial systems.
7. Technological Barriers: The digital divide presents a significant challenge in achieving financial inclusion. Limited access to technology, lack of digital skills, and inadequate internet infrastructure inhibit individuals from benefiting from online banking, mobile payments, and other technological advancements in financial services.
Strategies for Overcoming Barriers
To foster financial inclusion and empower individuals, it is crucial to implement a multi-faceted approach that addresses the various barriers mentioned above. Here are some strategies that can be employed:
1. Education and Awareness Programs: Conducting financial literacy and awareness campaigns can help individuals understand the benefits of financial services and how to access them. These programs should be tailored to different target groups and delivered through accessible channels, such as community centers or mobile applications.
2. Expanding Physical Access: Governments and financial institutions should work together to increase the physical presence of banking institutions, especially in remote areas. This can be achieved through initiatives like mobile banking units or agent banking, where local businesses act as intermediaries for delivering financial services.
3. Reduced Costs: Reducing transaction costs and lowering entry barriers can enhance financial inclusion. Governments and financial institutions can explore fee waivers, subsidies, or low-cost banking options for low-income individuals and communities.
4. Strengthening Financial Literacy: Integrating financial literacy into formal education systems and providing targeted training programs for adults can empower individuals with essential financial skills. Additionally, partnerships between banks, NGOs, and community-based organizations can further enhance financial education initiatives.
5. Combating Discrimination: Regulatory authorities must enforce anti-discrimination laws and actively encourage financial institutions to reach out to marginalized communities. Initiatives like gender-sensitive financing or microfinance programs can help address discriminatory practices.
6. Better Regulation: Governments should ensure that regulatory frameworks are responsive and inclusive. Simplifying bureaucratic processes, promoting innovation, and monitoring compliance with consumer protection measures can foster an inclusive financial ecosystem.
7. Leveraging Technology: Investments in digital infrastructure, mobile connectivity, and digital literacy programs can bridge the digital divide and open up opportunities for financial inclusion. Training individuals on how to use digital platforms for banking and payments can enhance their access to financial services.
Summary
Financial inclusion is vital for empowering individuals and promoting social and economic development. Breaking down barriers to access and utilization of financial services can create a more inclusive society and uplift marginalized communities. By addressing challenges related to awareness, physical access, cost, literacy, discrimination, regulation, and technology, we can work towards a future where financial inclusion is a reality for all. A collaborative effort involving governments, financial institutions, and civil society is crucial in achieving this transformative goal and unlocking the true potential of individuals and communities worldwide.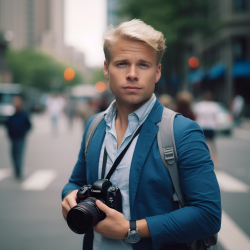 Últimas entradas de Benjamin Parker
(ver todo)