Jealousy is one of the most destructive emotions that a human being can experience. It can ruin relationships, destroy trust, and lead to feelings of inadequacy and low self-worth. Yet, despite its negative consequences, jealousy is an emotion that many people struggle to control and overcome. In this article, we'll explore the power of self-love and trust in breaking free from the chains of jealousy.
The Dangers of Jealousy
When we feel jealous, we experience a range of negative emotions, such as anger, envy, and sadness. These emotions can manifest in destructive behaviors, such as seeking control over our partner, checking their phone, and stalking them on social media. These behaviors not only damage our relationships but also our sense of self-worth and respect.
Jealousy can also be a self-fulfilling prophecy. When we act on our jealous feelings, we can cause our partner to become defensive and resentful, leading them to behave in ways that justify our jealousy. This, in turn, can reinforce our negative beliefs and further damage our relationship.
Understanding the Root of Jealousy
To break free from the chains of jealousy, we must first understand its root cause. Jealousy often stems from a deep-seated fear of abandonment or rejection. We may feel insecure in our relationship and worry that our partner will leave us for someone else. We may also have a low sense of self-worth and believe that we are not good enough for our partner, leading us to feel jealous of anyone who may be a potential threat.
Jealousy can also be a result of past experiences, such as being cheated on or betrayed in a previous relationship. These experiences can create deep emotional scars that can take a long time to heal.
The Power of Self-Love
One of the most effective ways to break free from the chains of jealousy is to cultivate self-love. When we love and accept ourselves, we no longer feel the need to seek validation and approval from others. We can trust ourselves and our ability to handle any situation that comes our way.
Self-love also allows us to recognize our own worth and value as individuals. When we value ourselves, we are less likely to feel threatened by others and less likely to compare ourselves to others.
To cultivate self-love, we must be kind and compassionate towards ourselves. We must practice self-care and engage in activities that bring us joy and fulfillment. We must also be mindful of our thoughts and self-talk, challenging any negative beliefs that we may have about ourselves.
The Importance of Trust
Trust is an essential component of any healthy relationship. When we trust our partner, we feel safe and secure in our relationship. We have confidence in our partner's love and commitment to us, and we know that they will honor our boundaries and be loyal to us.
To build trust in a relationship, we must be open and honest with our partner. We must communicate our needs and expectations clearly and be willing to listen to our partner's needs as well. We must also be consistent in our actions and follow through on our promises.
Trust also requires that we give our partner the benefit of the doubt. Instead of assuming the worst in our partner, we should assume the best and trust that they have our best interests at heart.
Tips for Overcoming Jealousy
– Practice self-love and self-care: Engage in activities that bring you joy and fulfillment, and be kind and compassionate towards yourself.
– Challenge negative beliefs: Challenge any negative beliefs that you may have about yourself or your relationship.
– Communicate openly and honestly with your partner: Be clear about your needs and expectations, and be willing to listen to your partner's needs as well.
– Give your partner the benefit of the doubt: Assume the best in your partner and trust that they have your best interests at heart.
Conclusion
Jealousy can be a destructive emotion that can ruin relationships and damage our sense of self-worth. However, by cultivating self-love and trust, we can break free from the chains of jealousy and build healthy, fulfilling relationships. By practicing self-care, challenging negative beliefs, and communicating openly with our partners, we can overcome jealousy and build a stronger, more loving partnership.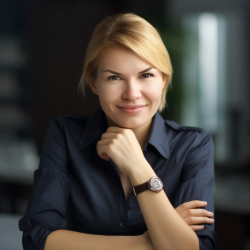 Últimas entradas de Emily Collins
(ver todo)