The global environment is facing an ever-increasing number of challenges. From climate change and biodiversity loss to deforestation and pollution, our planet is under threat. The good news is that there are solutions. Sustainable development and conservation, particularly through the preservation of protected areas, offer some of the most promising paths forward.
The Importance of Protected Areas
Protected areas are spaces that have been designated and managed to preserve the natural environment and the wildlife that inhabit it. These can take many forms, from national parks and nature reserves to marine protected areas and community-managed conservancies.
Protected areas are essential for the conservation of biodiversity. These spaces offer a range of benefits, from preventing habitat loss and curbing deforestation to preserving water resources and reducing greenhouse gas emissions. By protecting vulnerable ecosystems and endangered species, these areas help maintain the delicate balance between nature and human development.
In addition to their environmental benefits, protected areas can also provide important economic benefits, particularly through the growth of sustainable tourism. Communities living near protected areas can benefit from access to resources and opportunities for ecotourism that generate income and reduce their reliance on activities that harm the environment.
The Value of Investing in Protected Areas
Investing in protected areas is key to their effective management and preservation. Such investments can take many forms, from funding infrastructure and staff to providing education and training programs for local communities.
Ensuring that protected areas receive adequate funding is crucial. Many protected areas suffer from underinvestment, which can lead to problems like poaching, habitat destruction, and unsustainable resource management. By increasing investment in these areas, we can improve their management and conservation, ensuring they deliver on their promise of protecting ecosystems, reducing greenhouse gas emissions, and providing economic opportunities.
Research has shown that investing in protected areas can have significant returns on investment. For example, a study by the World Bank found that for every $1 invested in protected areas, there is an economic return of $4-5 in ecosystem services.
The Threats to Protected Areas
Despite their importance, protected areas face a range of threats. Climate change, pollution, resource extraction, and illegal activities like poaching and logging all pose significant challenges.
Furthermore, many protected areas are also under threat from the very communities they are meant to benefit. In areas where local people do not receive benefits from the protected areas, they may engage in activities that harm the environment, like illegal resource extraction and hunting. Such activities can compromise the effectiveness of protected areas and make it difficult for them to deliver on their promise of conservation and sustainable development.
The Role of Local Communities
Engaging with local communities is essential to the success of protected areas. Ensuring that they receive tangible benefits, such as access to water resources, income from ecotourism, and training and employment opportunities, is crucial for building support and promoting sustainable development.
When communities are involved in the management of protected areas, they become invested in their success. This can lead to more effective conservation efforts and reduce tensions between local people and conservation authorities.
The Path Forward
Given the role of protected areas in conservation and sustainable development, it is critical that we invest in their future. This can take many forms, from supporting the development of new protected areas to improving the management of existing ones.
Governments, businesses, and civil society organizations all have a role to play in supporting protected areas. Governments can enact policies that support the establishment and management of protected areas, providing funding and legal protections that help ensure their sustainability. Businesses can support protected areas through eco-tourism ventures and sustainable supply chains that reduce the impact of their operations on the environment. Civil society organizations can advocate for the creation of new protected areas and help ensure that existing ones are effectively managed and conserved.
Conclusion
Protecting our planet is one of the most pressing challenges of our time. As we face growing environmental threats, investing in protected areas is one of the most effective ways to support conservation and sustainable development. By ensuring that these areas receive adequate funding, engaging local communities, and mitigating the threats that these areas face, we can build a future that is more sustainable and secure for generations to come.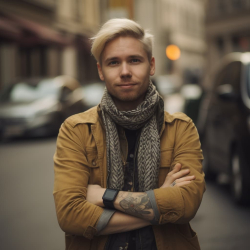 Últimas entradas de Samuel Bennett
(ver todo)