What is Vulnerability?
Vulnerability is the willingness to open up, express your true feelings and thoughts and share your emotions with others without fear of being judged or rejected. It is a state of being honest, authentic and open about who you are as a person. In our society, vulnerability is often seen as a weakness, something that we should hide or avoid. However, in reality, being vulnerable is actually the key to living a fulfilling life.
Why Embracing Vulnerability is Important?
People are social beings, and we crave human connection, intimacy, and meaningful relationships. Unfortunately, we often hide our true selves from others, putting on a mask and pretending to be someone we are not, in order to fit in and avoid rejection. This is where vulnerability comes in. By showing our true selves, we are able to connect on a deeper level with others, build meaningful relationships and experience true intimacy.
Vulnerability also helps us to overcome fear and shame. When we open up and share our experiences and emotions with others, we realize that we are not alone in our struggles. This sense of community and support helps us to overcome shame and fear, allowing us to grow and develop as individuals.
Furthermore, vulnerability promotes personal growth and self-awareness. It allows us to confront our fears and limitations, and learn from our experiences. In fact, some of the most successful and inspiring people in the world are those who are willing to be vulnerable and have the courage to pursue their dreams despite their fears.
How to Embrace Vulnerability?
Embracing vulnerability can be scary, especially if you have spent your entire life avoiding it. However, with practice and patience, anyone can learn to be vulnerable. Here are some tips to help you embrace vulnerability:
1. Recognize your emotions – In order to be vulnerable, you need to understand and acknowledge your emotions. Take time each day to reflect on your thoughts and feelings, and be honest with yourself.
2. Practice self-compassion – Be kind and gentle with yourself, especially when you are feeling vulnerable. Remember that vulnerability is a natural and normal part of the human experience.
3. Share your story – Share your experiences and feelings with others. This can be as simple as telling a close friend how you are feeling or joining a support group.
4. Listen to others – Listen carefully and empathetically when others share their stories and emotions with you. This helps to build trust and intimacy in your relationships.
5. Take small risks – Start small by sharing your feelings with someone you trust, and gradually build up to more vulnerable situations.
Why Vulnerability is Often Misunderstood?
Despite the benefits of vulnerability, it is often misunderstood and stigmatized in our society. Vulnerability is often associated with weakness, and many people are afraid to show their true selves for fear of being judged or rejected.
Furthermore, vulnerability can be misunderstood as oversharing. Sharing too much too soon can be overwhelming for others, and may damage relationships rather than build them.
It is important to remember that vulnerability is not about seeking attention or pity, but rather about building meaningful relationships and connecting with others on a deeper level.
The Role of Vulnerability in Professional Settings
Vulnerability is not limited to personal relationships, but can also be a valuable asset in professional settings. Showing vulnerability in the workplace can help to build trust and empathy with colleagues, as well as promote innovation and creativity.
Leaders who are willing to be vulnerable are often seen as more authentic, trustworthy and approachable. By admitting their mistakes and weaknesses, they are able to build stronger relationships with their employees and foster a culture of openness and honesty.
Furthermore, vulnerability can also help employees to develop their skills and grow in their careers. By being open to feedback and learning from their experiences, they are able to improve their performance and reach their full potential.
Conclusion
In conclusion, embracing vulnerability is the key to living a fulfilling life. By opening up and showing our true selves, we are able to build deeper, more meaningful relationships with others, overcome fear and shame, and promote personal growth and self-awareness. While vulnerability can be scary and uncomfortable, with practice and patience, anyone can learn to embrace it and reap the benefits. So don't be afraid to show your vulnerability – it could be the key to living your best life.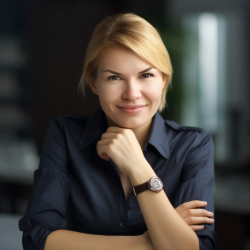 Últimas entradas de Emily Collins
(ver todo)