Tourism has been an important part of our lives since time immemorial. From ancient times, people have been moving from one place to another, either for trading or cultural reasons. But with time, tourism has developed into a full-fledged industry that contributes significantly to local economies. In this article, we discuss five undeniable reasons why tourism is crucial for local economies.
1. Economic Boost
Tourism is a major source of income for many cities, regions, and countries around the world. The money generated from tourism can help boost local economies by creating jobs, driving sales, and increasing tax revenue. According to the World Travel and Tourism Council, global travel and tourism contributed $7.6 trillion to the global economy and supported 319 million jobs in 2016.
Tourism can create jobs in a variety of industries, including hospitality, transportation, retail, and entertainment. It is estimated that one job in the tourism industry can generate up to 1.5 indirect jobs in other sectors. This ripple effect can have a positive impact on the local economy, as businesses continue to grow, and more people are employed.
To capitalize on the economic boost that tourism can provide, local governments and businesses need to invest in the infrastructure and services necessary to attract tourists. This includes building and maintaining hotels, restaurants, and other tourist amenities, as well as improving transportation networks and public spaces.
2. Cultural Preservation
Tourism can play a crucial role in preserving and promoting local culture and heritage. Many tourists are interested in learning about the customs, traditions, and history of the places they visit. This creates opportunities for local communities to showcase their unique cultural offerings and generate income from cultural tourism.
By promoting cultural tourism, local governments and businesses can also help to preserve and protect heritage sites and artifacts. This can include funding conservation efforts, developing educational programs, and implementing sustainable tourism practices that reduce environmental impact while maximizing cultural benefits.
In addition, cultural tourism can help to bridge cultural differences and promote cross-cultural understanding. By sharing their cultural heritage with visitors from different parts of the world, local communities can build bridges of understanding and promote a more open and inclusive society.
3. Environmental Sustainability
Tourism can contribute to environmental sustainability by promoting responsible tourism practices that reduce negative environmental impacts. This includes promoting eco-tourism, sustainable tourism practices, and green travel options.
Eco-tourism is a growing trend in the tourism industry that focuses on promoting sustainable tourism practices that minimize negative impacts on the environment. It includes a range of activities, including conservation projects, wildlife safaris, and nature-based tourism.
Sustainable tourism practices can also include efforts to reduce waste, conserve water resources, and promote green transportation options. This can include promoting public transportation, bike sharing, and carpooling.
By promoting responsible tourism practices, local governments and businesses can help to protect natural resources and promote sustainable economic development. This can help to ensure that future generations can continue to enjoy the natural beauty of the places we visit.
4. Diversification of Income Streams
Tourism can help diversify income streams for local economies by creating opportunities for small businesses and entrepreneurs. This can include opportunities in the hospitality industry, such as bed and breakfasts, guest houses, and small inns. It can also include opportunities in the retail and entertainment industries, such as gift shops, restaurants, and nightclubs.
By creating these opportunities, tourism can help to diversify the local economy, reducing dependence on a single industry or commodity. This can provide greater stability and resilience in times of economic uncertainty, helping to ensure a more prosperous future for the local community.
To take advantage of these opportunities, local governments and businesses can create favorable conditions for small businesses and entrepreneurs. This can include providing access to capital, offering training and assistance, and promoting a friendly regulatory environment.
5. Branding and Reputation
Tourism can help to promote a positive image and reputation for local communities, helping to attract investment and talent. Tourism provides an opportunity for local communities to showcase their unique qualities and offerings to the outside world, creating a positive perception and building brand recognition.
A positive brand and reputation can help to attract new businesses and investment, creating opportunities for economic growth and development. It can also help to attract talented individuals who are looking for a vibrant and welcoming community in which to live and work.
To build a strong brand and reputation, local governments and businesses can focus on promoting the unique qualities and offerings of their community. This can include promoting local arts and culture, highlighting natural attractions, and building a robust ecosystem of small businesses and entrepreneurs.
Summary
Tourism can provide a wide range of economic benefits to local communities, including job creation, revenue generation, and the preservation and promotion of local culture, heritage, and natural resources. By promoting responsible tourism practices and creating favorable conditions for entrepreneurs and small businesses, local governments can help to ensure a sustainable economic future for their communities. With the right strategies and investments, tourism can be a powerful tool for building thriving and resilient local economies.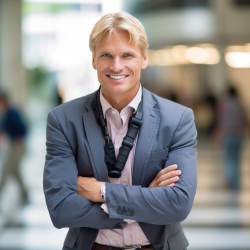 Últimas entradas de Michael Thompson
(ver todo)