In today's digital age, financial fraud has become an unfortunate reality that can affect anyone, regardless of their financial standing. With the convenience of online banking, digital transactions, and electronic communication, criminals have found new ways to exploit unsuspecting individuals. It is crucial to stay vigilant and take proactive steps to protect yourself and secure your finances. This article aims to raise awareness about financial fraud, highlight common types of scams, provide useful tips and advice, and empower you to safeguard your hard-earned money.
Common Types of Financial Fraud
Fraudsters are constantly evolving their tactics to stay one step ahead, but some common types of financial fraud have persisted over the years.
1. Phishing Scams
Phishing scams involve cybercriminals posing as legitimate organizations or financial institutions and attempting to gather sensitive information such as usernames, passwords, and credit card details. They commonly send official-looking emails or create phishing websites that mimic trusted businesses. Always be cautious of unsolicited emails asking for personal information and never provide sensitive data via email unless you are absolutely certain of the recipient's authenticity.
2. Investment and Ponzi Schemes
Investment scams promise high returns with little to no risk, often targeting individuals looking for quick financial gains. Fraudsters may use fake testimonials, manipulated data, or complex investment jargon to convince their victims. Be wary of any investment opportunity that seems too good to be true and always conduct thorough research or consult a trusted financial advisor before making any investment decisions.
3. Identity Theft
Identity theft occurs when someone fraudulently uses another person's personal information, such as Social Security numbers, driver's license details, or bank account information, for financial gain. This information can be obtained through various means, including data breaches, stolen wallets, or phishing scams. Regularly monitor your financial accounts, check credit reports, and be cautious when sharing personal information, especially online.
4. Credit Card Fraud
Credit card fraud involves unauthorized use of someone else's credit card information to make fraudulent purchases or withdrawals. This can occur through physical theft of cards, hacking into online accounts, or interception of card details during transactions. Protect yourself by regularly checking your credit card statements, reporting any suspicious activity immediately, and keeping your card information secure.
Tips to Protect Yourself
While financial fraud may seem daunting, there are numerous steps you can take to safeguard your finances effectively. By following these tips, you can significantly reduce the risk of falling victim to scams.
1. Strengthen Your Passwords
Avoid using easily guessable passwords, such as birthdates or common words. Instead, create strong, unique passwords for each online account, combining uppercase and lowercase letters, numbers, and symbols. Additionally, enable two-factor authentication whenever possible as an extra layer of security.
2. Verify Sources and Institutions
Before providing any sensitive information or making financial transactions, ensure that you are interacting with legitimate sources or institutions. Double-check the email sender's address, verify the website's security certificate, and make use of official contact information independently obtained to confirm the authenticity of requests.
3. Educate Yourself
Stay informed about the latest types of financial fraud and the mechanisms used by scammers. Government agencies and reputable financial institutions regularly share resources and educational material that can help you recognize potential scams. Take the time to educate yourself and stay updated on current trends in fraud prevention.
4. Regularly Monitor Your Accounts
Frequently review your bank and credit card statements to identify any unauthorized or suspicious transactions. Consider enrolling in account alerts to receive real-time notifications of account activity. Rapidly reporting any fraudulent activity can help mitigate potential damage and improve the chances of holding the responsible parties accountable.
5. Be Skeptical of Unsolicited Offers
Approach unsolicited phone calls, emails, or messages with caution, especially if they promise significant financial gains or require immediate action. Legitimate organizations typically do not contact individuals out of the blue and pressure them to provide personal and financial information. Take the time to independently verify the legitimacy of any offers before proceeding.
Summary
Financial fraud is an ever-present threat in today's digital world. Understanding the common types of scams, such as phishing, investment schemes, identity theft, and credit card fraud, is essential in protecting yourself and securing your finances. By following simple yet effective tips like strengthening your passwords, verifying sources, staying informed, monitoring your accounts, and being skeptical of unsolicited offers, you can significantly reduce the risk of falling victim to financial fraud. Stay vigilant, take proactive measures, and empower yourself with knowledge to safeguard your hard-earned money.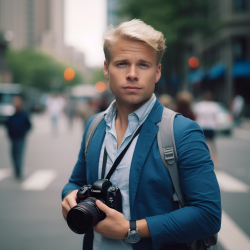 Últimas entradas de Benjamin Parker
(ver todo)