In today's uncertain economic climate, it has become essential for individuals to prioritize building a cash reserve. Many financial experts strongly advocate for having a substantial amount of money set aside for emergencies and unexpected events. Here are six compelling reasons why building a cash reserve should be your top financial priority.
1. Emergencies Happen
Life is full of unexpected twists and turns, and emergencies can occur when you least expect them. These can range from medical emergencies to car repairs, home repairs, or even sudden job loss. Having a cash reserve provides a safety net in times of crisis, preventing you from falling into excessive debt or relying on costly high-interest loans.
When you have a well-funded cash reserve, it serves as a buffer against unexpected expenses. It provides peace of mind, knowing that you have a financial cushion to handle any unexpected event that may come your way.
2. Protecting Against Job Loss
In an ever-changing global economy, job security is no longer guaranteed. Companies downsize, industries evolve, and economic downturns can leave individuals unemployed overnight. Building a cash reserve can help you weather the storm during periods of job uncertainty.
Experts recommend having at least 3-6 months' worth of living expenses covered in your cash reserve. This ensures that even if you do face a job loss, you have enough funds to cover your basic needs and give you time to find a new source of income. It offers peace of mind and minimizes the stress associated with unemployment.
3. Taking Advantage of Opportunities
Building a cash reserve not only protects you during tough times but also enables you to seize opportunities as they arise. Whether it's investing in a promising business venture, purchasing a discounted property, or furthering your education, having a cash reserve gives you the financial flexibility to act swiftly on opportunities that can potentially enhance your financial well-being.
Without a cash reserve, you may find yourself in a position where you have to decline opportunities that could have yielded great returns. By prioritizing building a cash reserve, you position yourself to take full advantage of favorable and life-changing opportunities that come your way.
4. Covering Immediate Expenses
Unforeseen expenses can arise at any time. Your car might break down, your laptop may crash, or your pet may require urgent medical attention. Having a cash reserve ensures that you can promptly cover these expenses without disrupting your day-to-day life or dipping into long-term savings.
The convenience of having a readily accessible cash reserve means you can deal with immediate expenses without resorting to credit cards or loans, eliminating the need to pay interest charges or penalties. It allows you to handle unexpected situations without experiencing financial strain.
5. Building Financial Confidence
Knowing that you have a solid cash reserve instills a sense of financial confidence. It provides a feeling of security, knowing that you have taken proactive steps to protect yourself and your loved ones against unforeseen circumstances.
A cash reserve also strengthens your overall financial position, as it indicates your ability to manage your money effectively and be prepared for the unexpected. This sense of financial security can positively impact your overall well-being, reducing stress and enabling you to focus on other aspects of your life without constantly worrying about financial stability.
6. Avoiding Debt and Financial Troubles
One of the most significant advantages of building a cash reserve is it helps you avoid falling into unnecessary debt. Without a cash reserve, unexpected expenses can quickly accumulate on credit cards, leading to high-interest rates and mounting debt.
By having a cash reserve, you can pay for unexpected expenses outright, avoiding the need to borrow money and incur costly interest charges. This proactive approach to financial management protects you from being trapped into a cycle of debt and ensures your long-term financial stability.
Summary
Building a cash reserve is a critical financial priority that provides numerous benefits. From guarding against emergencies and job loss to enabling you to seize opportunities and avoid excessive debt, having a cash reserve offers peace of mind and financial security. It gives you the flexibility to navigate life's uncertainties and ultimately enhances your overall financial well-being. Start prioritizing building a cash reserve today and enjoy the peace of mind it brings.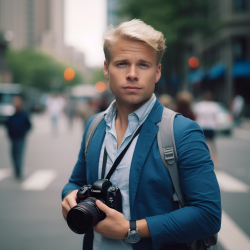 Últimas entradas de Benjamin Parker
(ver todo)